36V de elektrische fiets Lithium Ion batterij vervoer voor E-fiets- en scooterverhuur
Functie
1. de Lithium-Ion-batterij met lange levensduur, grote capaciteit en goede schokbestendigheid.
2. oplaadbare Li On Battery met lage zelfontlading en goede kwijting prestaties bij lage temperatuur.
3. Lithium batterij vervoer met sterke opladen aanvaarding en quick-charging vermogen.
4. sterk overdreven kwijting weerstand en opladen retentie.
5.Maintenance-gratis en geen zuur of water voor onderhoud in gebruik.
6. uitstekende grote stroom ontlaadt prestaties, en hebben duidelijke voordelen bij het opstarten en klimmen.
7. hoge temperatuur prestaties.
8. milieuvriendelijk.
9. lichter gewicht kleiner.
10. meest veilige geen explosie geen vuur.
Specificatie
Item
Specifications
Combinations
10S4P
Battery pack size
370 * 70 * 50mm
Nominal voltage
36V
Nominal capacity
8.8AH
Max.working current
15A
Discharge cut-off voltage
30V
Charge cut-off voltage
42V
Charge current
2A
Charging time
5Hrs (CC/CV)
Cycle life
800 cycles
Working temperature
0 ℃ ~ + 45 ℃
Storage temperature
-20 ℃ ~ + 60 ℃
Electric bike and scooter lithium ion battery pack
Batterij Preview

Waarom Grenergy?
Bieden één loket Vermogensoplossingen, ontwerptijd besparen en uw kosten voor klant
--Pack ontwerp / externe geval design / BMS design
Strikt systeem voor kwaliteitscontrole, concurrentievermogen van klant
--100% PCM testen door IQC
--100% capaciteit test door OQC
Levering op tijd & uitstekende service
--Snelle levering in 10days als voorraad
--8hours reactie & 48hrs oplossing
Ervaren R & D team, klant professinonal macht oplossing consultant
--Uitgebreide batterij Test Center (veiligheid en betrouwbare test)
--Krachtige ODM kunnen ontwikkelen door eisen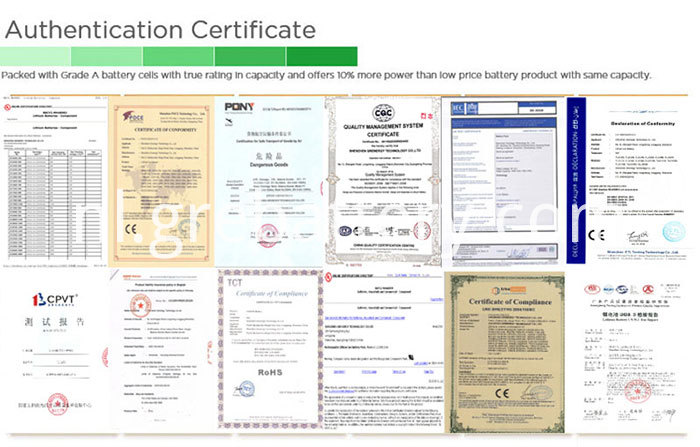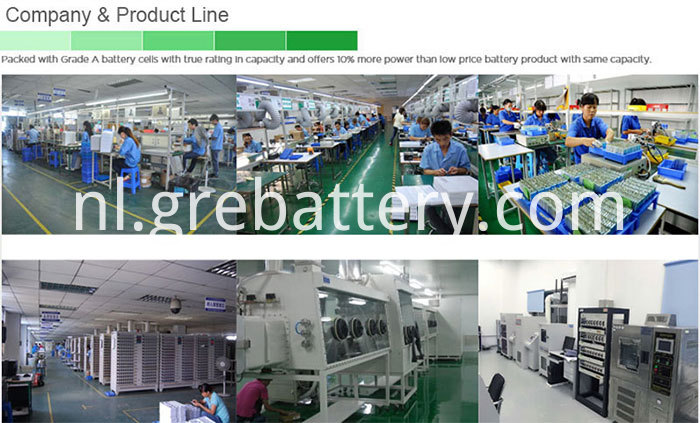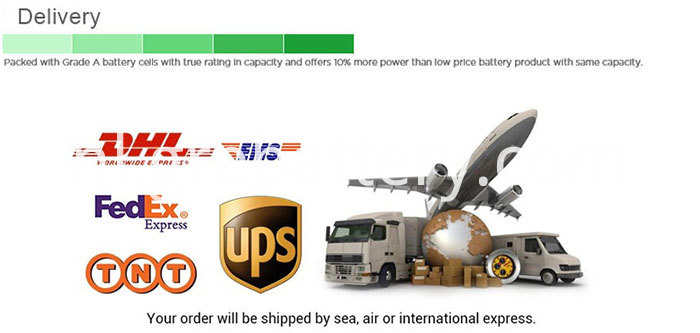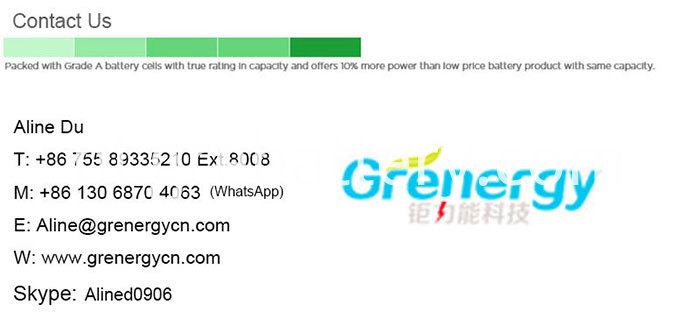 Product Categorie : Elektrische fiets accu